Cryoablation: benefits and advantages
Cryoablation is an FDA and CE approved treatment, minimally invasive, for destroying fibroadenomas. Is a valid alternative to open surgery, widely used to destroy tissues in several body districts. It is the use of extreme cold to completely destroy tissue. 
AMERICAN SOCIETY OF BREAST SURGEONS APPROVED THE USE OF CRYOABLATION AS A SAFE AND EFFECTIVE THERAPY FOR FIBROADENOMAS
Cryoablation technology is an established, effective terapy that has been used for decades to destroy benign and cancerous tumors in kidneys, prostate, liver, bone and other organs. This technology and procedure has been now optimized for treating breast lesions.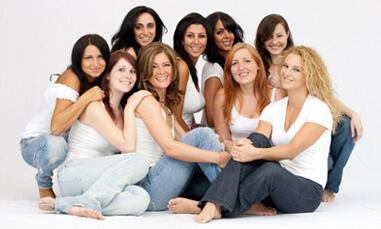 The benefits include:
1. Immediate, safe and effective in-office treatment;
2. Patients report high levels of satisfaction;
3. Comfortable procedure, as the Liquid Nitrogen acts as an analgesic;
4. Fast treatment, with the ability to return to daily activities immediately;
5. No stitchs, no scares, no volume loss, no change in breats appearance: optimal cosmetical look.
---
Minimally
invasive

Extreme cold helps numb the treatment area, making Cryoablation comfortable, easy and fast for the patient. Because the tumor resorbs over time, there is no surgery-related cosmetic impact.
Safe,
best practice

Cryoablation usually takes only 10-15 minutes, is in-office treatment and many women can quickly return to normal daily activity. 
Technologically
advanced

Ultrasound imaging guides a thin needle into the tumor, Cryoablation uses liquid nitrogen to freeze and destroy the fibroadenoma. 
Is Cryoablation right for you?