The alternative to surgery
MINIMALLY INVASIVE: ONE NEEDLE ONLY FOR YOUR COMFORT

About 50% of women with a fibroadenoma diagnosis are looking to eliminate it. So a minimally invasive solution could be preferred instead a classical surgical excision.
Results  are really different: no incisions (means no suture, no stitch, no scar), no breast volume loss and no pain after the procedure.
Cryoablation is a procedure to destroy fibroadenomas and is an alternative to surgery. Approved by US FDA and Europe CE (and in some other countries), it uses extreme cold to destroy fibroadenomas. Cryoablation technology is an established, effective terapy that has been used for decades to destroy benign and cancerous tumors in kidneys, prostate, liver, bone and other organs. This technology  and procedure has been now optimized for treating breast fibroadenomas.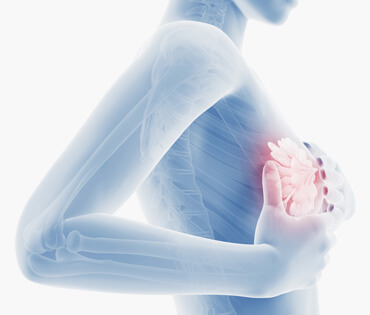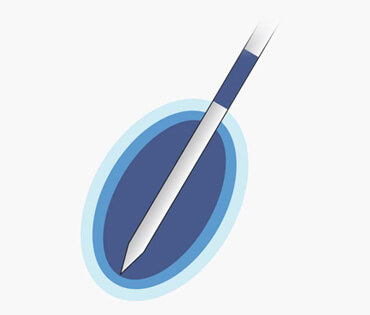 easy, no pain procedure
Cryoablation usually takes only 10-15 minutes, is in-office treatment. The doctor will use an ultrasound device to drive the little needle inside the lesion, after a light local anesthesia.
Cooling the probe at very low, extreme temperature results in fibroadenoma destruction. This is an easy, no pain treatment: extreme cold acts as a natural analgesic to numb the treated area.
AMERICAN SOCIETY OF BREAST SURGEONS CONSIDER CRYOABLATION A VALID TREATMENT FOR SOME BREAST LESIONS, ALTERNATIVE TO SURGICAL EXCISION
Cryoablation usually takes only 10-15 minutes, but the real treatment is only part of this time. As for any other biopsy, patient can quickly return to normal daily activity. 
Fibroadenoma cells will be destroyed (ablated) during the procedure, as the extreme cold freeze liquids in and outside cells. Increasing in volume, liquids destroy membrane, killing cells.
Body will then resorbs tumor over time, so there are no surgical-related cosmetic impact. Time will vary related to the tumor size and other reasons.
No sutures is needed, the needle is really thin: only a "steri-strip" is applied.  
No visible scar, no cosmetic impact.